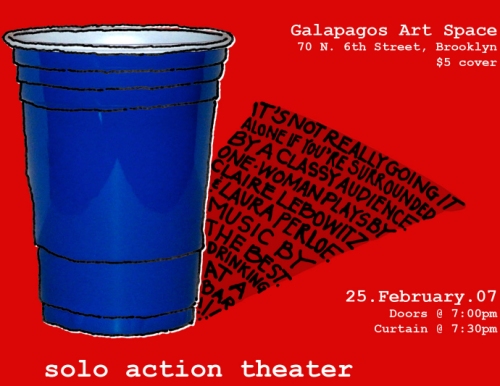 Yes, at Galapagos, in Williamsburg
on February 25, 2007
beginning at 7:30pm
(after the doors have been open for precisely one half-hour)


Two actresses slash writers will take the stage to perform works they created.
They will not be alone if you are there.
Chris Marianetti will also be there,
performing music that he created. It sounds good, doesn't it?
There will also be a slideshow.